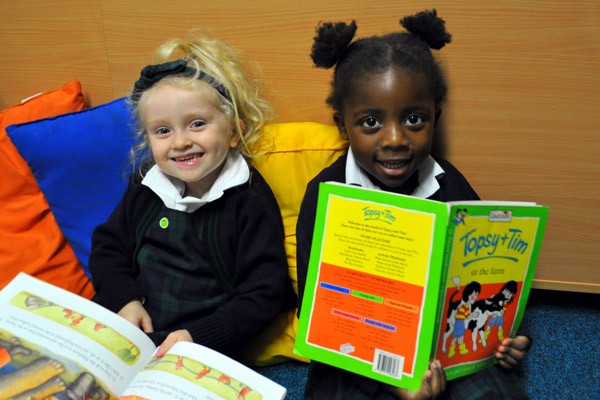 We know that our parents lead busy lives fitting in work, school, family life, and other commitments.  To help them we aim to provide wrap-around care at the beginning and end of every day which is very flexible and where parents can be confident that their sons or daughters are well looked after, safe and happy.
We offer before and after school care for all pupils from Nursery to Year 6 from 7.45 am to 6.00 pm, which does not need to be pre-booked and which can be used regularly or occasionally.
BREAKFAST CLUB
Children may be brought to school at 7.45 am to join our Breakfast Club in the Dining Hall, where they will be supervised by experienced Teaching Assistants.   A variety of breakfast items are on offer at this time, such as cereal, bacon sandwiches, fruit and toast for children to purchase before their busy day officially begins.  They will then be escorted to their classrooms at 8.25 am, ready for registration.
TEA CLUB
Tea Club takes place at the end of each school day for those pupils not involved in after school activities. The nature of Tea Club differs slightly according to the age of your child.
We recommend that Nursery and Reception aged pupils bring an additional snack to school which they can eat during Tea Club, while those in Year 1 and 2 have the opportunity to purchase a tea time snack from our Dining Room, before joining our EYFS pupils in the Prep School Library to relax and engage in a range of playful activities.
When boys and girls in the Prep department conclude their lessons, they too are able to purchase a snack from the Dining Room, before returning to the ICT suite for a period of supervised study.